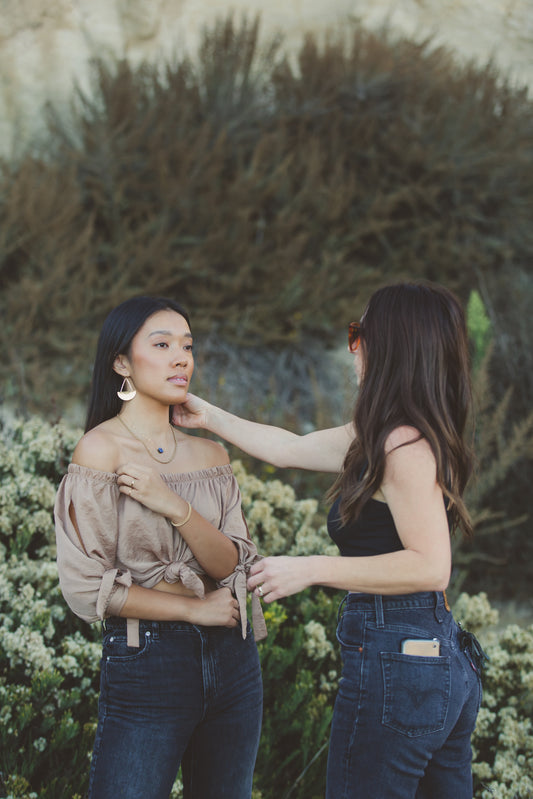 Desert Moon creates handmade, original designs in a cozy studio, on the California coast.
Shop the Collection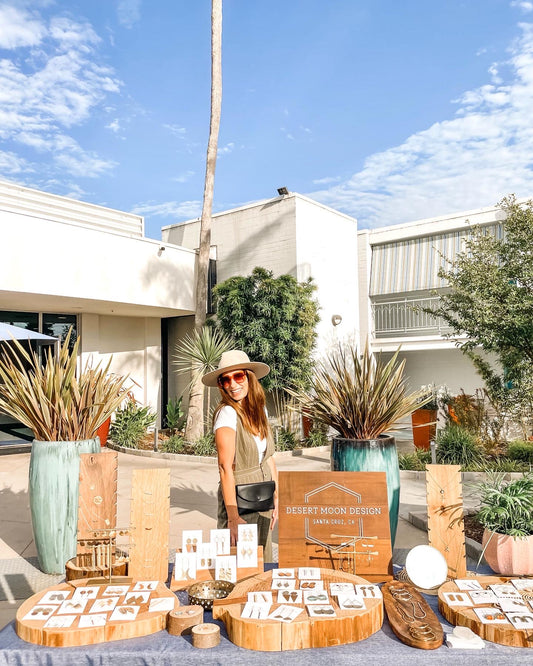 Meet Ali
I've loved working with my hands since I was a young child. Whether I was helping my dad sand cabinets in his woodshop or fashioning homemade dangle earrings for friends each Christmas, I loved the feeling of exploring new tools and making something beautiful out of raw materials.
Years ago, before Desert Moon existed, I was living in Hawaii and beading anklets & necklaces and selling them to the local waterfront shops. I began to fantasize about creating my own business, and from those dreams, Desert Moon was born. Today, you'll find me working out of my little studio in Santa Cruz. And while my business is more established than it was in those early days, I am still the one hand crafting each piece of jewelry with my own two hands.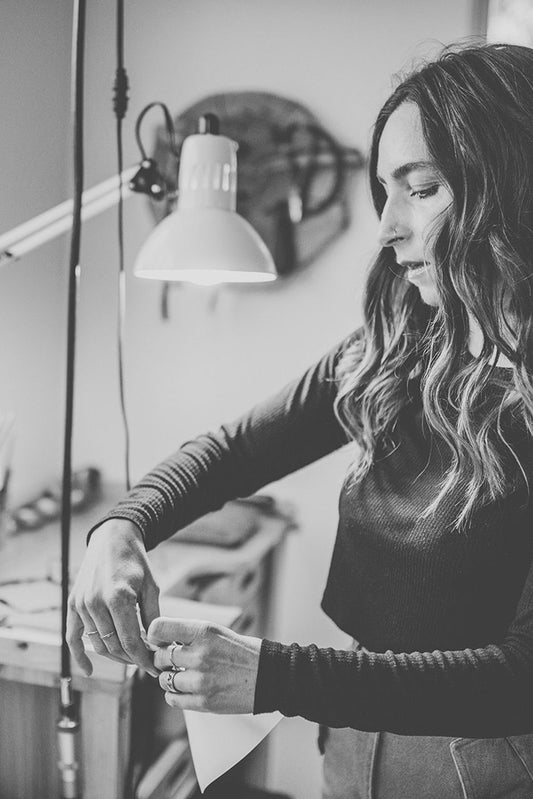 Each piece I make is made with high quality metals. They are lead & nickel-free and hypoallergenic. I keep my designs simple, so they can be worn with anything and easily mixed and matched. I love mixing metals because it creates a subtle edginess and has a modern, bohemian feel.
I get so much joy and inspiration from my customers— knowing that a piece I have handcrafted puts a smile on someone's face is the best feeling. It's such an honor to know that people out there in the world actually get excited to wear Desert Moon. I'm continually amazed and grateful to do this work I love so much.